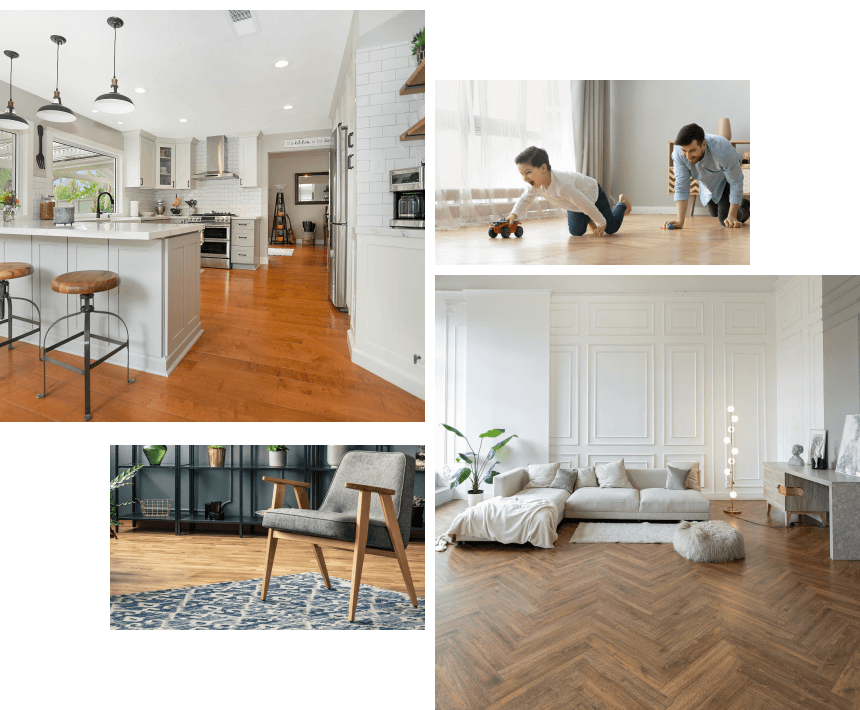 Sherwood Forest Products started out as a simple contracting company that allocated many flooring suppliers to deliver installed floors one customer at a time. After establishing relationships with suppliers across several fields and categories of flooring, Sherwood Forest Products opened a distribution warehouse stocking many different brands and types of floor coverings.
After years of distributing to other contractors, the business grew and the warehouse with it. Sherwood Forest Products now manufactures across the globe and continues to import floors under the Sherwood Forest brand that ensures exceptional quality and service. We make it possible for local stores and contractors to find all the resources they need to successfully operate their own businesses.
A Trusted Brand
Manufacturing floors worldwide and continuing to import them under the Sherwood Forest brand, we ensure accessibility, top-notch products and services for all flooring retailers and builders.
Consistent. Reliable. Environmentally Friendly.
Our Vision Of The Future
.
Our plan is to expand our product lines while still keeping a simple easy to approach business model. As we continue to grow our clients' businesses grow as well in a give and take relationship that is dependent on loyalty and open communication.
We uphold our commitment to keeping our partnerships strong through quality products sourced from trusted manufacturers. We careful choose reliable sources to ensure consistency, reliability and environmentally friendly methods of operation.
Staying true to our roots is very important to us, we believe that by helping contractors the way Sherwood Forest Products was helped in its early days larger opportunities await us as well as our loyal clients, together we can grow and help expand the Canadian flooring industry.