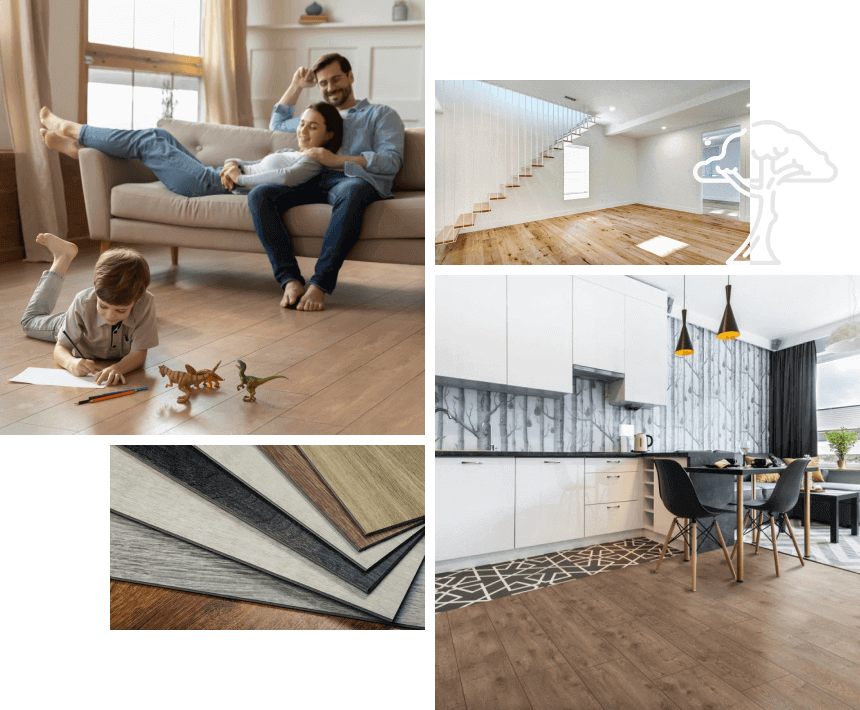 Sherwood Forest Products
.
As we carved out our position as a leading brand in the flooring industry, we continue to search locally and across the globe to provide a wide selection of products to satisfy the needs of retailers and contractors. We have made it our mission to bring together a perfect blend of different flooring selections to allow you to select the option that best fits your needs, in one place, backed by our promise of quality.
Our product line includes solid and engineered hardwoods, vinyl, laminate as well as underlayments and accessories. The key pillar of our company is to be a one stop solution for flooring construction. With Sherwood Forest Products now manufacturing across the globe, quality and service continue to be guaranteed. We make it possible for local stores and contractors to find all the resources they need to successfully operate their own businesses. We stay true to our roots by contributing towards the growth of local businesses that are branching out on their own as well as existing industry partners.
We maintain incredibly competitive pricing while still providing clients with our brand name products of exceptional quality. Please take the time to review our product catalogue.

Growing Together
 As we continue to grow, our client's businesses grow simultaneously in a give-and-take relationship that is dependent on a long lasting, loyal relationship that we ensure stays strong.
contact us now